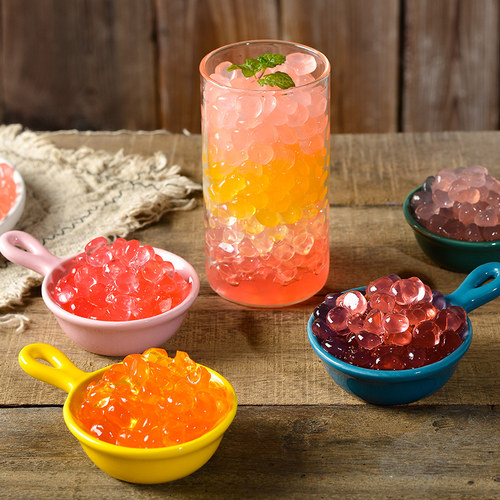 Konjac Crystal Ball
 Download File
Konjac Crystal Ball, also known as Crisp BoBo, is a food ingredient. Recently, the popularity of Konjac Crystal Ball has spread all over China's streets, cafes, restaurants and dessert shops. Especially popular, among young people, no matter you are a student or a company employee.
Potential benefits
Health: low sugar, low calorie, rich in probiotic fermentation broth
Nutrition: rich in collagen, dietary fiber, multiple vitamins, DHA and hyaluronic acid
Others: chewy and colorful
Ingredients
Gel ingredients: carrageenan, konjac, etc.
Sweet ingredients: sugar, syrup, etc.
Acid ingredients: citric acid, malic acid, etc.
Colorants: juice, pigment, etc.
Fragrances: juice, flavor, etc.
Production Process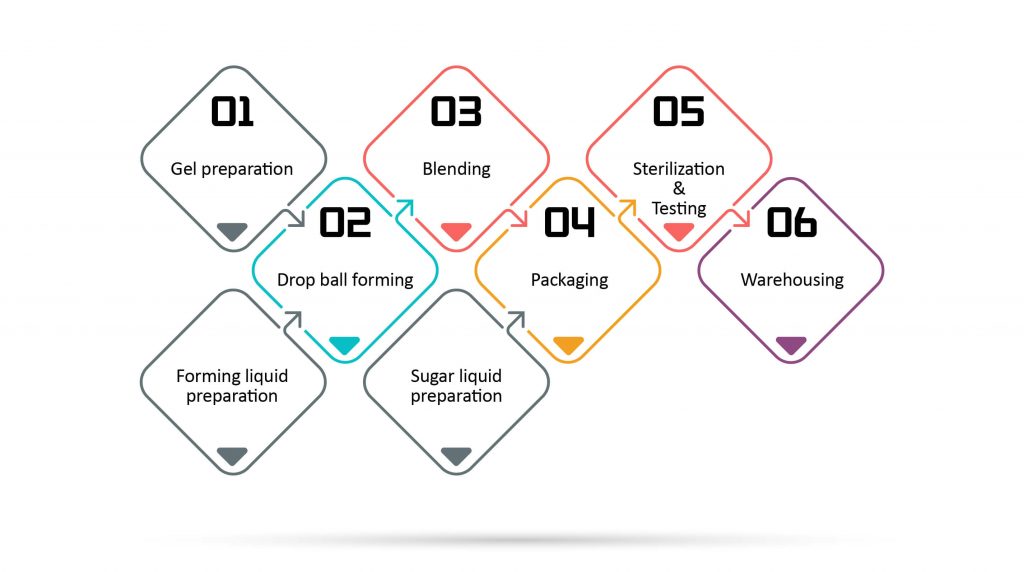 Application
Milk tea, juice, tea
Cake, bread, pizza
Protein drinks, energy drinks
Desserts such as cold drinks, ice cream, pudding, etc.
Other products you may want:
Apply for Sample or Submit Request
Contact us for more information on Technical Support, Free Sample, FOB Price, etc. You will be replied within 6 hours.