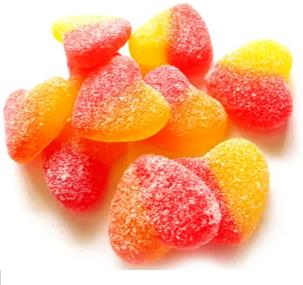 FoodGel™ Carrageenan SC Series
Carrageenan is a polysaccharide gel extracted from red seaweed It can be dissolved in hot water and condenses into a transparent gel when it cools. Vegan soft candy is made by utilizing such trait of carrageenan.
FoodGel™ SC series is a pre-mixed powder specifically formulated for making gummies in which only refined carrageenan extracted from natural seaweed are used.
Features:
A plant extract, which makes it vegan-friendly;
Partially or completely replace gelatin in the food industry;
Excellent water retention and high gel strength;
Increase the transparency and elasticity of jelly pudding
Recommended products:
Acidic gummy: SC001
Neutral gummy: SC002
Gelatin-like gummy: SC003 SC004
Reference dosage: 1.3~1.8%
Other products you may want:
Apply for Sample or Submit Request
Contact us for more information on Technical Support, Free Sample, FOB Price, etc. You will be replied within 6 hours.