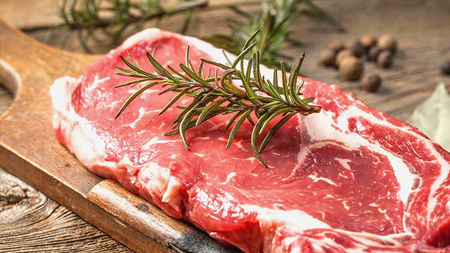 FoodGel™ Carrageenan M4007
Carrageenan is a kind of natural polysaccharide extracted from the seaweed. There are many kinds of carrageenan and the most commonly seen are Kappa, Iota, Lambda. Kappa and IOTA are used in meat products majorly.
Kappa carrageenan forms hard yet brittle gel that increases the firmness, elasticity, and retention of water of meat while Iota carrageenan, with calcium ions, forms a relatively weaker gel which has outstanding anti-frozen and water retention performance. Iota carrageenan can be found widely in frozen meat products for such trait to reduce dehydration in frozen condition and to maintain tenderness of the product.

The newly launched FoodGel™ M4007 is a type of carrageenan fine tuned for meat injection. It performs well in chicken, duck, pork, beef and other fresh meat with a 120 ~ 130% yield rate.
Advantages:
No stratification over the night;
Increases the freeze-thaw&stability, reduces syneresis;
Provides a good yield rate;
Reduces the use of phosphate;
Improves the juiciness of meat
Other products you may want:
Apply for Sample or Submit Request
Contact us for more information on Technical Support, Free Sample, FOB Price, etc. You will be replied within 6 hours.