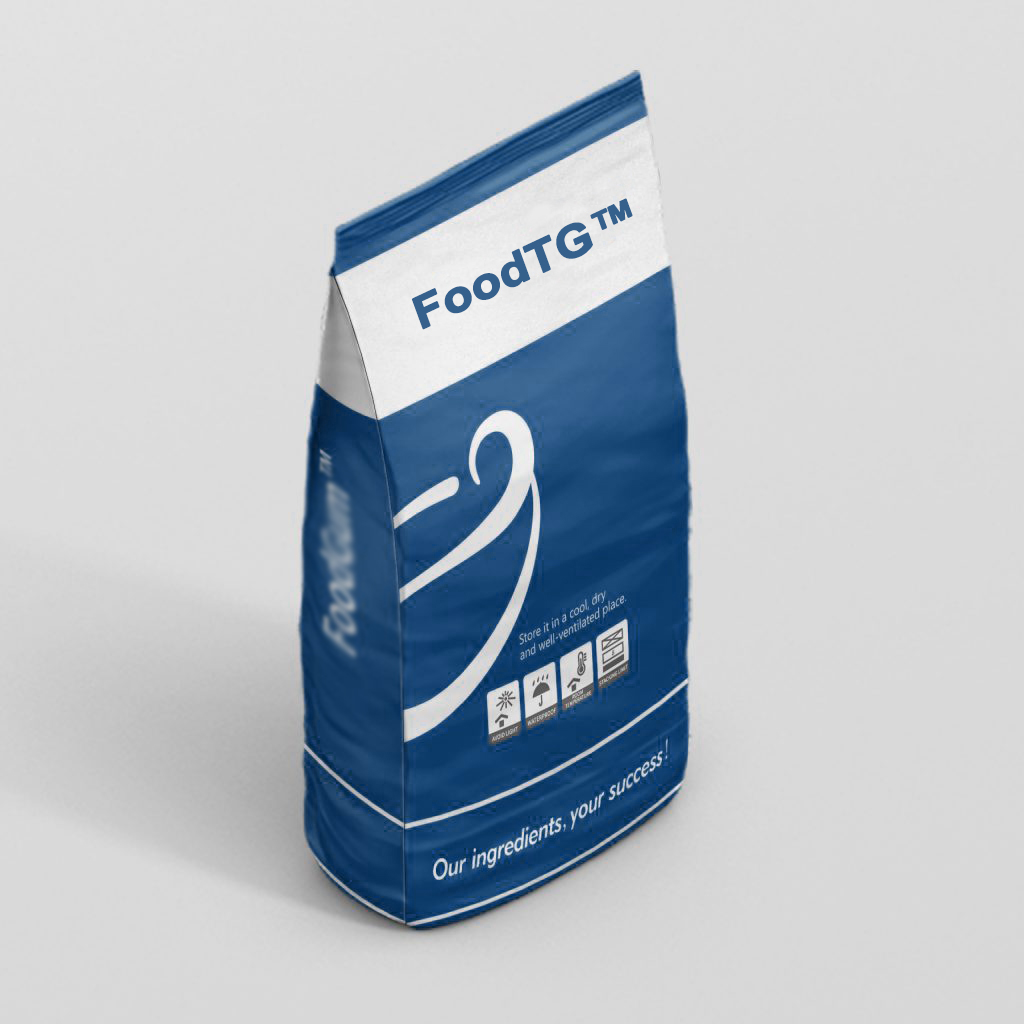 FoodTG™ E10
 Download File
FoodTG™ E10 is standardized transglutaminase that catalyzes the acyl transfer reactions between the γ-carboxamide group of glutamine residues and ε-amino groups of lysine residues, generating new covalent intra- and intermolecular bonds.
Application areas
Meat, seafood, dairy, bakery, and soybean foods.
Potential benefits
Increase gel strength and viscosity, optimize thickening;
Reduce syneresis with a smoother surface;
Improve texture and taste.
Other products you may want:
Apply for Sample or Submit Request
Contact us for more information on Technical Support, Free Sample, FOB Price, etc. You will be replied within 6 hours.