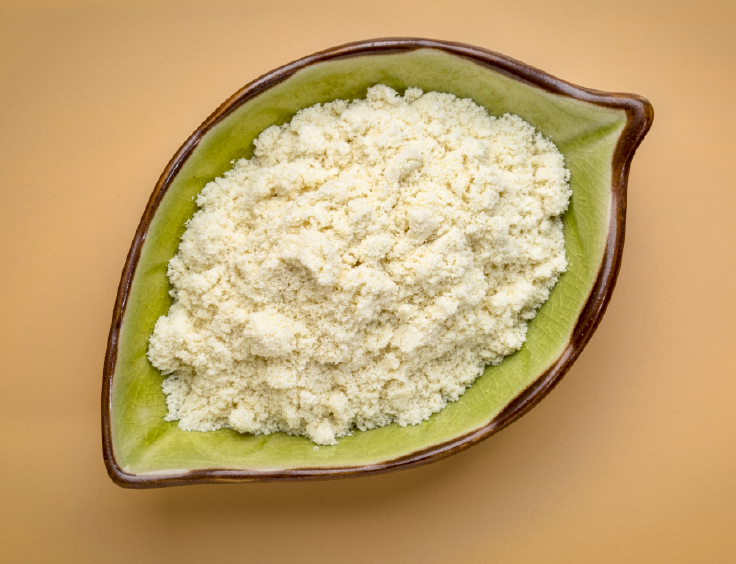 Foodpro™B-Functional Animal Protein
 Download File
Foodpro™ B is a kind of high-functional beef protein, which is made from 100% cowhide through delicate heat treatment as well as state of the art industrial processing. Most of the protein is natural collagen, which has good dispersibility in normal temperature and cold water. Foodpro™ B functional animal protein increases the yield effectively, improves the texture and sliceability, tunes the taste of the product and enhances the water retention of your final products. As a natural ingredient, Foodpro™B can be applied to various product formulations according to customer's needs.
Advantages:
Improve texture and elasticity
Improve taste
Keep hydrated
Increase production rate
Improve sliceability
Improve taste
Easy to use
Know More:
When Foodpro™ B is mixed with water and heated, the three-dimensional structure of collagen is unfolded. The collagen will refold into a three-dimensional network structure after cooling, to combine with water fully, retain free water in meat products. In meantime, this excellent feature greatly enhances the elasticity and sliceability of the product. Foodpro™ B has high protein content and moderate flavor, suitable for many types of meat products.
Foodpro™ B has excellent water retention properties and is mainly used in high-pressure injection and emulsified meat products. Foodpro™ B can not only be used as a food ingredient, but also can be used in conjunction with other water-retaining products, especially with ProBinder™ MS.
Foodpro™ B is derived from bovine collagen, which is derived from cowhide that has been declared suitable for human consumption through pre- and post-mortem inspections. Foodpro™ B is a functional protein riches in protein content with limited fat content. Foodpro™ B provides a maximum water binding capacity of 1:15-25. It has fine particles and excellent dispersibility in cold water. Due to its unique functionality, the protein has the characteristics of strong cold curing and bonding.
Other products you may want:
Apply for Sample or Submit Request
Contact us for more information on Technical Support, Free Sample, FOB Price, etc. You will be replied within 6 hours.