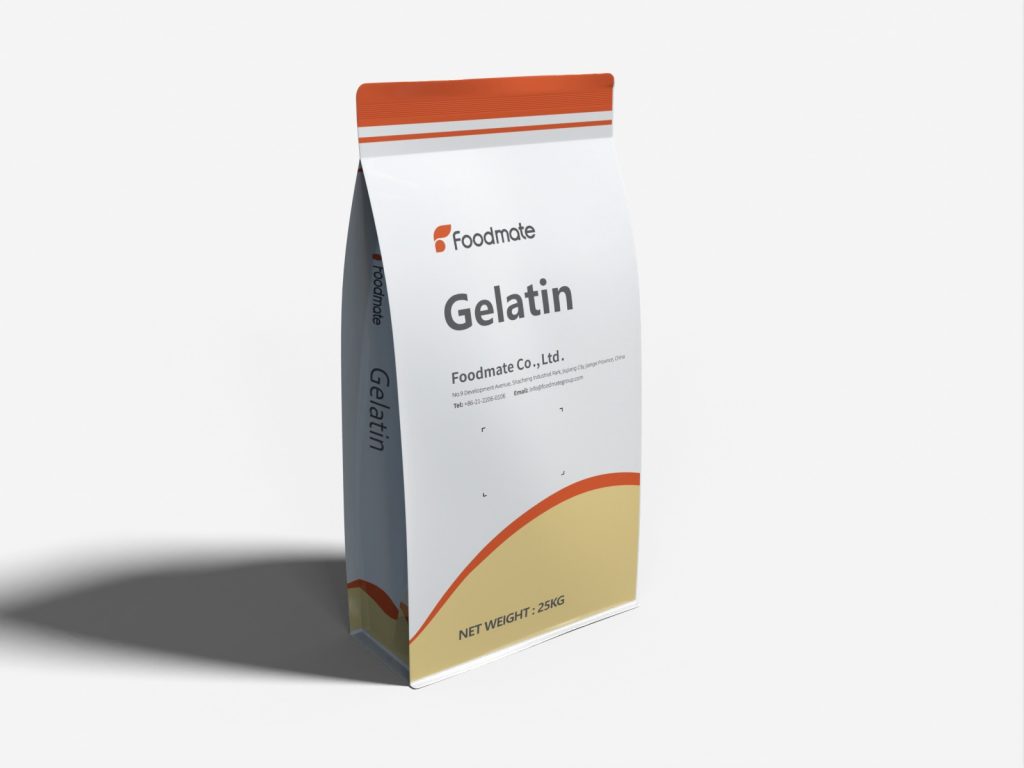 Edible Gelatin
 Download File
Edible gelatin is a protein product of natural origin.
It usually consists of protein (85%), water (13%), and mineral substance (2%). Being rich in 18 various types of amino acid that are necessary for human body with only exception of tryptophan.

Features:
Thickening

Gelling

Water Retention

Foaming

Emulsifying & Stability

Foodmate has a series of edible gelatin which can be widely used in the production of confectionery, dairy, beverage, meat, bakery, desserts, and cooked foods.
GummyGel™

MeatGel️™

CreamGel™

FilterGel™
Other products you may want:
Apply for Sample or Submit Request
Contact us for more information on Technical Support, Free Sample, FOB Price, etc. You will be replied within 6 hours.