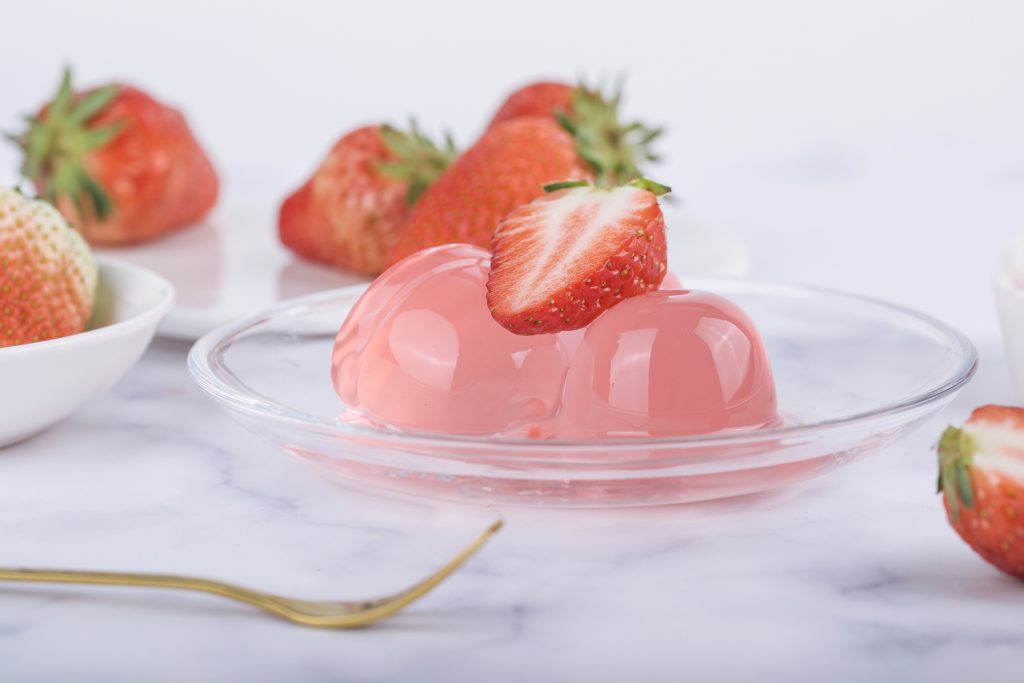 The traditional jelly has experienced a period of rapid growth but is now gradually falling into a growth bottleneck. In terms of products, both in terms of consumption methods, product taste and health, they may have some distance from the current consumer needs and are unable to create greater appeal to consumers.
However, among the functional foods, jelly-based products are favoured by many consumers. Coupled with the development potential of the casual snack market, the jelly market may not be without new opportunities. It is only on this basis that jelly needs to take the route of innovation and upgrading so that it can better satisfy consumers as well as gain new breakthroughs.
Improves jelly health attributes
During the development of the jelly industry, the "toxic gelatine" issue had a major impact on it, causing a serious crisis of confidence in the jelly product. Even though it was later confirmed that such claims were rumours, they still caused a serious setback to the jelly market and affected the development of jelly companies.
However, on top of these issues, the use of food additives in the production of jellies is clearly more worrying for consumers. Although the word 'jelly' may sound like it is made from fruit, it has little to do with fruit and much of the traditional jelly is made from water, sugar, food flavours and food colouring.
In the eyes of today's consumers, it is difficult to meet consumer demand for such products. Especially in the case of the growing trend of health, many people stay away from "unhealthy" food, and traditional jelly undoubtedly touches the high sugar, food additives and other "minefields" of consumers now, so few choose to eat jelly products.
In response, jelly products need to take a healthier route. At present, there are already jelly products on the market that focus on selling points such as 0 sugar, 0 fat and 0 calories, such as the card konjac jelly and the mint healthy 0 calories konjac jelly. There are even jellies with special ingredients such as taurine, L-carnitine and collagen, gradually changing the previous unhealthy image of jelly from raw materials and ingredients.
Foodmate Products
Foodmate is a professional product solution provider for gelatine, collagen peptides, konjac gum, carrageenan and other products and solutions. Not only can we help you enhance the taste of your jelly products, we can also enhance the functional properties of your jelly products