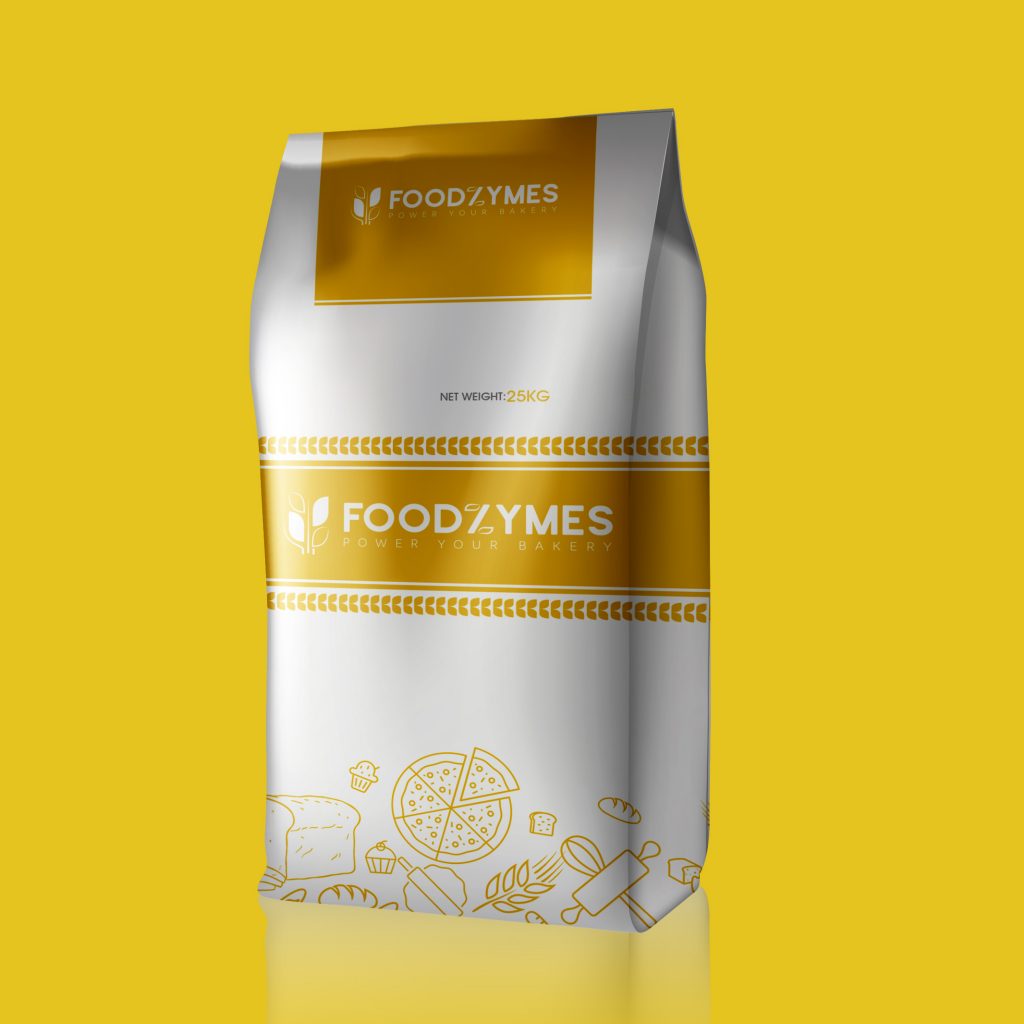 FoodBake™ Improvers
FoodBake is a group of customized enzymes which can help the dough keep elasticvand strengthen gluten structure, some of them can extend shelflife and keep crust browning.
reducing agents to restructure gluten
oxidants to strengthen gluten for optimal gas retention
enzymes, including amylase, to release fermentable sugars that feed the yeast
emulsifiers to consolidate gluten for increased tolerance
various baking ingredients with specific effects: bean flour, malt, etc.
Bread improvers: carefully dosed formulas
A bread improver is a coherent, balanced combination of baking ingredients chosen from among various manufacturing aids and raw ingredients (both cereal-based and other), mixed together in an appropriate formula.
Bread improvers boost dough enhancer and reinforce tolerance during the different manufacturing stages. They make the work safer and simplify production, enabling bakers to prepare quality, standardized end products.
Bread improvers can also act on the following properties of dough:
rheological properties: by increasing the dough's handling, strength or extensibility, so as to better tolerate its time in the machine;
fermentation properties: by optimizing the yeast's action through stabilized fermentation and increased gas retention capacity.
Other products you may want:
Apply for Sample or Submit Request
Contact us for more information on Technical Support, Free Sample, FOB Price, etc. You will be replied within 6 hours.