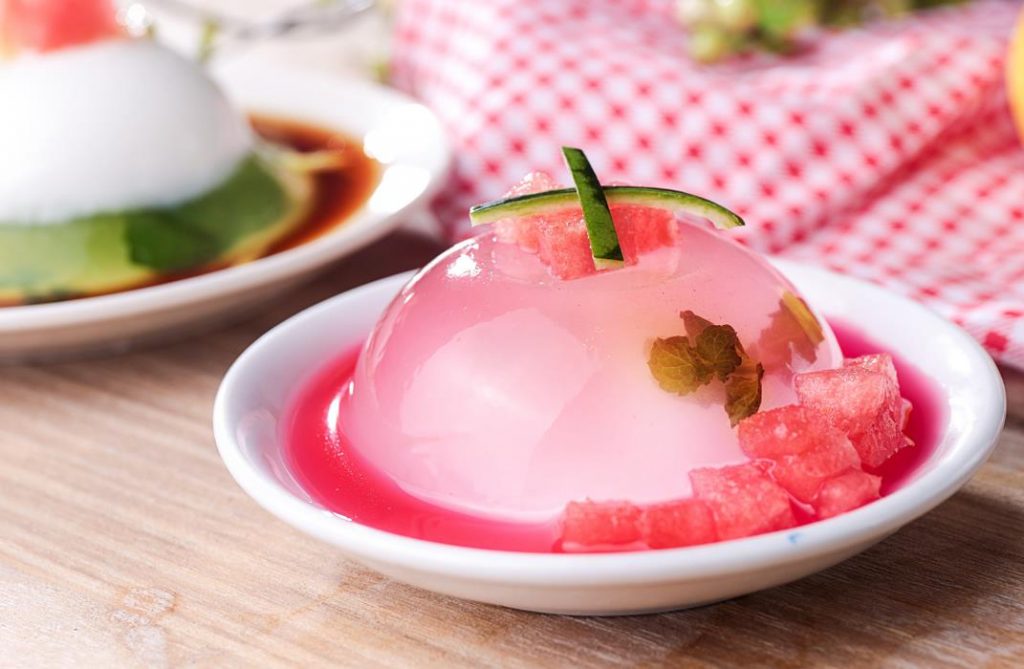 FoodGel™ Carrageenan J2310
FoodGel™ J2310 uses carrageenan extracted from natural seaweed and high-quality konjac gum made by Foodmate as the main raw materials. It is scientifically compounded and easy to use for making a variety of textures or multi-layered jelly. The mouthfeel is bouncy, tender, slippery and more.
We can provide FoodGel™ J2310 as below :
A plant extract, which makes it vegan-friendly;
Partially or completely replace gelatin in the food industry;
Excellent water retention and high gel strength;
Increase the transparency and elasticity of jelly pudding
Why Choose Foodmate's FoodGel™ Carrageenan ?
*Quality&Purity
*Technical Support (over 35 years industry R&D experience)
*Supply Chain Security
*Competitive Price
*Customers over 100 Countries
*Outstanding Pre-sale and After-sale Service
*Innovative Technology
Other products you may want:
Apply for Sample or Submit Request
Contact us for more information on Technical Support, Free Sample, FOB Price, etc. You will be replied within 6 hours.